Disclaimer: Click to read.
---
Diet and Nutrition
What Do YOU Want to Know?
Diet and Nutrition are two different things...
Diet is what you eat...
Nutrition is what you absorb and assimilate!
Here are articles on some of the ways you can choose the best foods for you.
NOTE: Each page opens in a New Window.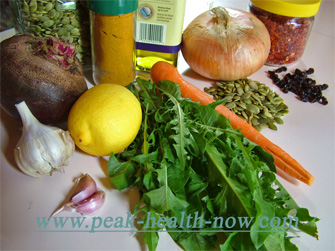 Superfoods
What Are the Best Super Foods for YOU?
Raw Vegan Super Foods Diet and Nutrition

Diet and Nutrition Foods for Healthy Fats


---
Diet and Nutrition:
BEST Superfood Supplements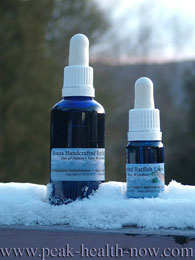 PHOTO ABOVE: My hands-down favorite
totally unprocessed, clean Fish Liver Oil!
All About Chlorella Detox and Nutrition Power!

BEST Fish Liver Oil: Totally RAW, Clean and Unprocessed!
---
Diet and Nutrition for Detoxification
What is the Best Detox Diet for YOU?

My Beet Juice Cleanse Experience
Morning Whole Body Cleanse in Just 10 Minutes

© 2008 - 2018 ™Peak Health Now.com. All rights reserved. 
Throughout this website, statements are made pertaining to the properties and/or functions of food and/or nutritional products. These statements have not been evaluated by the FDA and these materials and products are not intended to diagnose, treat, cure or prevent any disease. For all health and medical questions, please consult with your doctor. By viewing this site, you are stating that you agree with this disclaimer.