Contact Me
I've put this page here to make it easy for you to contact me.
Please note: We do NOT return International calls; for faster response please use contact form below, thanks!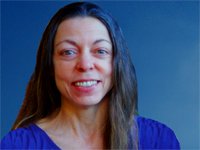 IMPORTANT: Please Read Info Below Before Using Contact Form
This contact form is for the following purposes ONLY:
1 - Your comments about the website and/or health subjects you would like to learn more about.
2 - You need help with placing an order.
3 - Questions of a technical nature about products or therapies described on the website. This can include general suggestions for product use but does NOT include designing a personal protocol for you. (When you order any products, detailed instructions for use are included in every order confirmation email).
**I DO care deeply about people and like to help - I simply don't have time to discuss and give sufficient attention to your concerns through this form due to the volume of questions that come in.**
If you would like to discuss your personal situation, you MUST sign up for coaching - please see these pages:
Peak Health Coaching Options
What to Expect (and Not Expect) From Coaching
Please Do NOT Use this Form to Ask the Following:
If you are selling health products or SEO services, I don't need them - you will not get any answer.
Wholesale or Professional Pricing: Sorry, we are strictly a retail business.
Please do NOT use this form to ask the following:
- Which products do I use for my (fill-in-the-blank) health condition?
I do not give medical advice. Also, there is plenty of information on the website about product ingredients and mode of action.
- Does this product 'work?'
Every product on this site has been personally trialled by me and found to have desirable benefits as well as being safe. I know the company owners and product formulators (often the same person) and their integrity and rare standard of excellence has been proven to me over time. Through extensive discussion and use of their products as well as positive customer feedback, I know that the products work. If they didn't, you would not see them here.
Yes, but will this product cure my (fill-in-the-blank)?
There is no way to predict how any individual will respond to any product, however excellent it may be. No two people are the same. ALSO, results depend on many factors in your lifestyle - sleep, stress, drugs, diet, etc.
There are over 500 pages of information on this site designed to help you learn about health and healing.
Do have a look around; I continually add new and unique information to this site to help you on your path to Peak Health.
Enjoy!
Sincerely,
Ellen Landauer
---
Ellen Landauer is an expert with over 40 years in-depth study and experience of the safe and effective use of nutritional supplements, botanical extracts and detoxification methods.
She is Certified as an Advanced Practitioner of Structural Integration body therapy developed by Dr. Ida P. Rolf - also known as Rolfing. This hands-on therapy is the deepest, most comprehensive body alignment therapy. 
---
Ellen Landauer is also a NEWLY PUBLISHED AUTHOR!
---
To learn more about Ellen Landauer, see her detailed bio HERE

---
The Food and Drug Administration has not evaluated any of the statements on this website. Products offered on this website are not intended to diagnose, treat, cure, or prevent any disease. The information presented on this site is provided for informational purposes only; it is not meant to be a substitute for medical advice or diagnosis provided by your physician or other medical professional. If you have any health problem, please consult with a physician or health care provider before using any natural products. Peak Health Now and/or its product suppliers assume no liability for any injury, illness or adverse affects caused by the misuse and/or use of the information or products presented on this website.

© 2008 - 2022 ™Peak Health Now.com. All rights reserved. 
Throughout this website, statements are made pertaining to the properties and/or functions of food and/or nutritional products. These statements have not been evaluated by the FDA and these materials and products are not intended to diagnose, treat, cure or prevent any disease. For all health and medical questions, please consult with your doctor. By viewing this site, you are stating that you agree with this disclaimer.