Disclaimer: Please scroll to bottom of page for disclaimer.
---
IF YOU DON'T WANT TO USE PAYPAL, YOU ARE WELCOME TO ORDER BY PHONE (VISA/MC)
413-339-8527
IF YOU REACH MESSAGE, PLEASE LEAVE NAME, MESSAGE (REQUIRED) AND PHONE # AND WE WILL RETURN YOUR CALL
NOTE: THIS PHONE IS FOR ORDERS ONLY
---
Nature Made Fish Oil: You Just CAN'T Get it Fresher than THIS!
Nature made fish oil is RAW, fresh, sustainably harvested the ancient way and BEST TASTING as well. 
You just can't get it any fresher unless you want to go fishing in the pristine seas of northernmost Norway!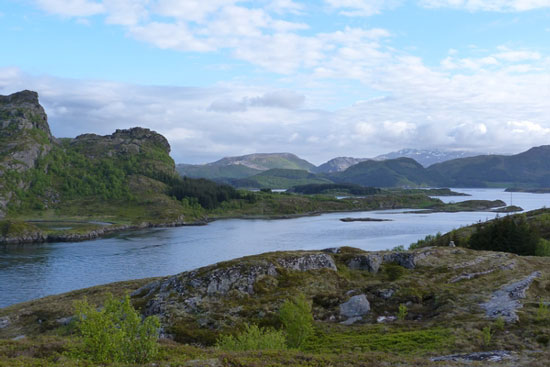 Photo: Rosita Ratfishoil® 2014 - Copyright ©

Nature Made Fish Oil for YOU!
Quote from Dr. Nicola, scientist, researcher and technical advisor to the Rosita team.
"Rosita oils are produced fresh to order and by hand. This is a very rare and costly practice but we are concerned about quality as our number one priority. Once a distributor places an order with us, Rosita prepares the boats and then goes cod fishing & harvesting. The ancient technique is then applied to "release" the oil from the livers. That is how fresh and genuine Rosita oils are! They are so genuine that we have had visitors from other companies at our premises trying to discover how we produce our oils."
Rosita Extra-Virgin Cod Liver Oil:
RAW Nature Made Fish Oil!
About Rosita Extra-Virgin Cod Liver Oil
Photo below; ancient, sustainable fishing practices are always adhered to - in small boats up close with the fish and the sea.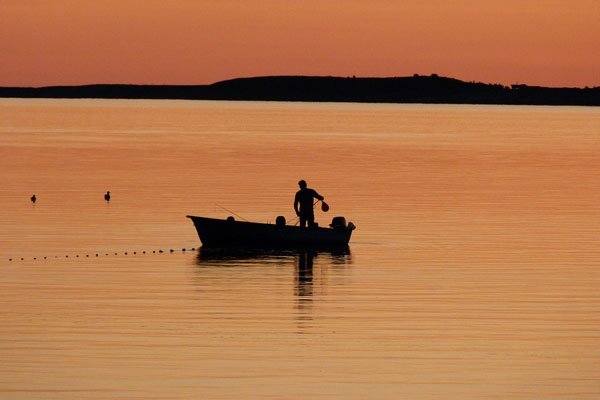 Photo: Rosita Ratfishoil® 2014 - Copyright ©

About Rosita Extra-Virgin Cod Liver Oil - a true nature made fish oil!
This Rosita oil is the ONLY EVCLO - Extra-Virgin Cod Liver Oil in the world! No heat, chemicals, distillation, pressure or solvents ever used.
Rosita Extra-Virgin Cod Liver Oil is the ONLY product of its kind - the absolute best. It is the REAL OIL present in the liver of a 'living' wild codfish.
Harvesting: Ancient sustainable fishing practices are always adhered to.
Rosita oils are produced fresh to order and by hand. Only once an order has been placed, are the boats prepared for cod fishing and harvesting. Even before the boats return to the harbor, the livers are being gently separated from the fish by hand. They are kept cold, ready to be immediately processed once the Rosita team gets back to land.
ALL parts of the cod are used - nothing wasted. Once the livers are removed from the cod fish, the entire fish is used for food.
The Rosita family has a deep reverence and gratitude for the sea and all its creatures. Before leaving the fishing area, one fish is always thrown back out to sea as a gift to the Norwegian eagles and other birds who follow the boats, so they may also eat.

Processing: From the sea to the sealed bottle that comes to you - all done by the Rosita team. These people come from many generations of traditional artisan fishermen who originally went to sea in rowboats. 
The ancient technique of obtaining the oil gently "releases' the oil from the livers. No metal ever touches the cod or the livers. Ceramic knives only, are used. Oil is extracted in very cool, low-light conditions.
Taste: By far the best taste for a raw, unrefined cod liver oil. Mild, slight fish flavor, a hint of rosemary (pure herb extract to preserve freshness and stability). Fresh cod livers taste and smell very mild.
Storage: Sealed in small nitrogen flushed bottles to eliminate exposure to oxygen, Rosita 
Extra-Virgin Cod Liver Oil is kept in cold storage, but ships at warmer temperatures just fine. The nitrogen packing and just the right amount of Rosemary extract assure freshness. Shelf life is up to 3 years frozen and unopened, 1 year refrigerated unopened, and 3 months refrigerated once opened.
Peak Health Now keeps your Rosita Extra Virgin Cod Liver Oil frozen for optimal freshness.
CLICK HERE to see where we keep your nature made fish oil.
---
Buy Nature Made Fish Oil:
Rosita Cod Liver Oil
I take 1 teaspoon of Rosita Cod Liver Oil most days. Often I just mix it into a salad. *Be sure to keep this product refrigerated and use within 2 - 3 months.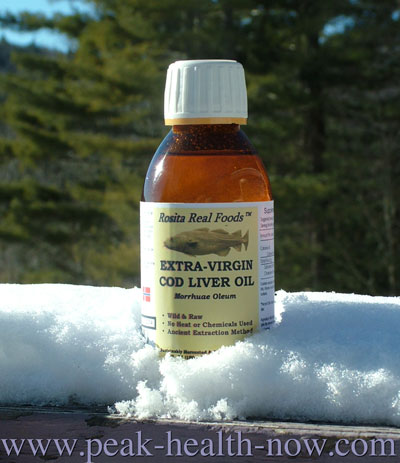 NEW, ultra-fresh EVCLO Rosita Extra Virgin Cod Liver Oil from this year's harvest now in stock, kept frozen until the moment it ships to You!
Extra Virgin Cod Liver Oil (150 ml) $49.00 $9.95 Priority US Mail S/H
---
Rosita Ratfish Liver Oil
Quote from Dr. Nicola:
"Rosita ratfish liver oil is a unique and rare fish liver oil rich in biologically active Alkylglycerols. Alkylglycerols are present in human milk, human colostrum, bone marrow and spleen.
"Alkylglycerols may help to support the immune system. You can read more about Alkylglycerols in scientific articles found on the internet. Rosita ratfish oil is currently been researched by a Professor at a University in Belgium and the research is related to the Alkylglycerols naturally present in real ratfish oil.
"We have had amazing testimonials from people consuming our ratfish oil. Please note that ratfish liver oil is NOT skate liver oil as some manufacturers would have you falsely believe."
---
Buy Nature Made Fish Oil:
Rosita Ratfish Liver Oil
My personal experience with Rosita Ratfish Liver Oil is - not only is it an amazing food - it is a true elixir, the like of which is extremely rare!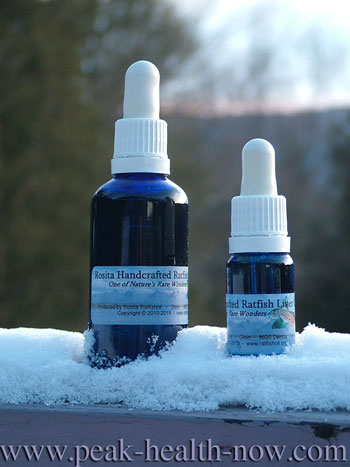 ***NOTE: We are out of Ratfish Oil until 2018.
NEW, fresh Ratfish Liver Oil from fresh harvest will be in stock for You in 2018.
Kept refrigerated until the moment we pack it for You.***
---
Now $20.00 LOWER PRICE (used to cost $185.00 / now is $165.00) due to increased efficiency in production.
Still hand-made the traditional way.
Ratfish Liver Oil (10 ml) $45.00
© 2008 - 2017 ™Peak Health Now.com. All rights reserved. 
Disclaimer: Throughout this entire website, statements are madepertaining to the properties and/or functions of food and/or nutritional products. These statements have not been evaluated by the FDA and these materials and products are not intended to diagnose, treat, cure or prevent any disease.
Any and all articles, answers and comments on this site are for general information, and are not intended to be a substitute for your informed professional medical or other professional advice. 

You are responsible for the results or consequences of your choices based on general information presented here. Information is used at your own risk. 

The owner expressly disclaims liability for any product, manufacturer, distributor, service, or service provider or any opinion expressed in answers or comments. For all health and medical questions, please consult with your doctor. By viewing this site, you are stating that you agree with this disclaimer.