The safest, most effective therapies for optimal health!

---
by Ellen Landauer
Womens Health
Womens health: support for maintaining hormonal balance, female libido, feminine attractiveness and more.
No matter your age, even if you are past menopause, you can enjoy an active and satisfying love life.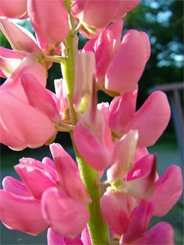 By being pro-active about your health in general and sexual well-being in particular, you will transcend the commonly held views about what you are capable of.

Most of the information on this site can help you balance hormones and increase your energy level. The foundation of lasting beauty and femininity is exceptional self-care.
You may know that your hormone balance is dependent on many aspects of body functions.
For example, perhaps you know that detoxifying your liver and gallbladder support hormonal health because the liver plays a significant part in manufacturing hormones.
You may also know that toxins are disruptive to the balance of estrogen, progesterone and testosterone in our bodies. Do read the sections on diet and detoxification for lots of suggestions on how to optimize your self-care program.
Did you know that your metabolic rate and mineral balance has a profound effect on every body process? You may want to get a complete Trace Elements Hair Analysis report to learn what foods and supplements will bring you to a more balanced and vital state.
There are a wealth of measures you can implement that will naturally maintain your youthfulness and joy in life.
This area of my site is specifically about achieving optimal female vitality through natural methods.


PHOTO ABOVE: Deluxe Womens Hormonal Support Package
---
Womens Health Index of Articles

Womens Health: Introduction

Menopause Naturally! (Intro)

Womens Health: Hot Flashes Solutions

How to Avoid Progesterone Cream Side Effects

Saw Palmetto: Not Recommended!

Low Testosterone in Women: Symptoms and Solutions
NEW! Testosterone and DHT - Libido Solutions
Vaginal Dryness Natural Solutions 

Vaginal Dryness Natural Solutions that Work!

Female Libido Enhancers: Fact and Fantasy



---
Ellen Landauer is an expert with over 40 years in-depth study and experience of the safe and effective use of nutritional supplements, botanical extracts and detoxification methods.
She is Certified as an Advanced Practitioner of Structural Integration body therapy developed by Dr. Ida P. Rolf - also known as Rolfing. This hands-on therapy is the deepest, most comprehensive body alignment therapy. 
---
Ellen Landauer is also a  PUBLISHED AUTHOR!
---
To learn more about Ellen Landauer, see her detailed bio HERE

---
The Food and Drug Administration has not evaluated any of the statements on this website. Products offered on this website are not intended to diagnose, treat, cure, or prevent any disease. The information presented on this site is provided for informational purposes only; it is not meant to be a substitute for medical advice or diagnosis provided by your physician or other medical professional. If you have any health problem, please consult with a physician or health care provider before using any natural products. Peak Health Now and/or its product suppliers assume no liability for any injury, illness or adverse affects caused by the misuse and/or use of the information or products presented on this website.

© 2008 - 2022 ™Peak Health Now.com. All rights reserved. 
Throughout this website, statements are made pertaining to the properties and/or functions of food and/or nutritional products. These statements have not been evaluated by the FDA and these materials and products are not intended to diagnose, treat, cure or prevent any disease. For all health and medical questions, please consult with your doctor. By viewing this site, you are stating that you agree with this disclaimer.