The safest, most effective therapies for optimal health!

---
by Ellen Landauer
Saw Palmetto for Women
Saw Palmetto for women is not recommended. Deep research indicates that it interferes with some much-needed
body functions that can enhance our lives especially as we grow older!
NOTE: When you search on Saw Palmetto for women, you will find the vast majority of articles in favor of it. Like many other subjects, this one is rife with propaganda!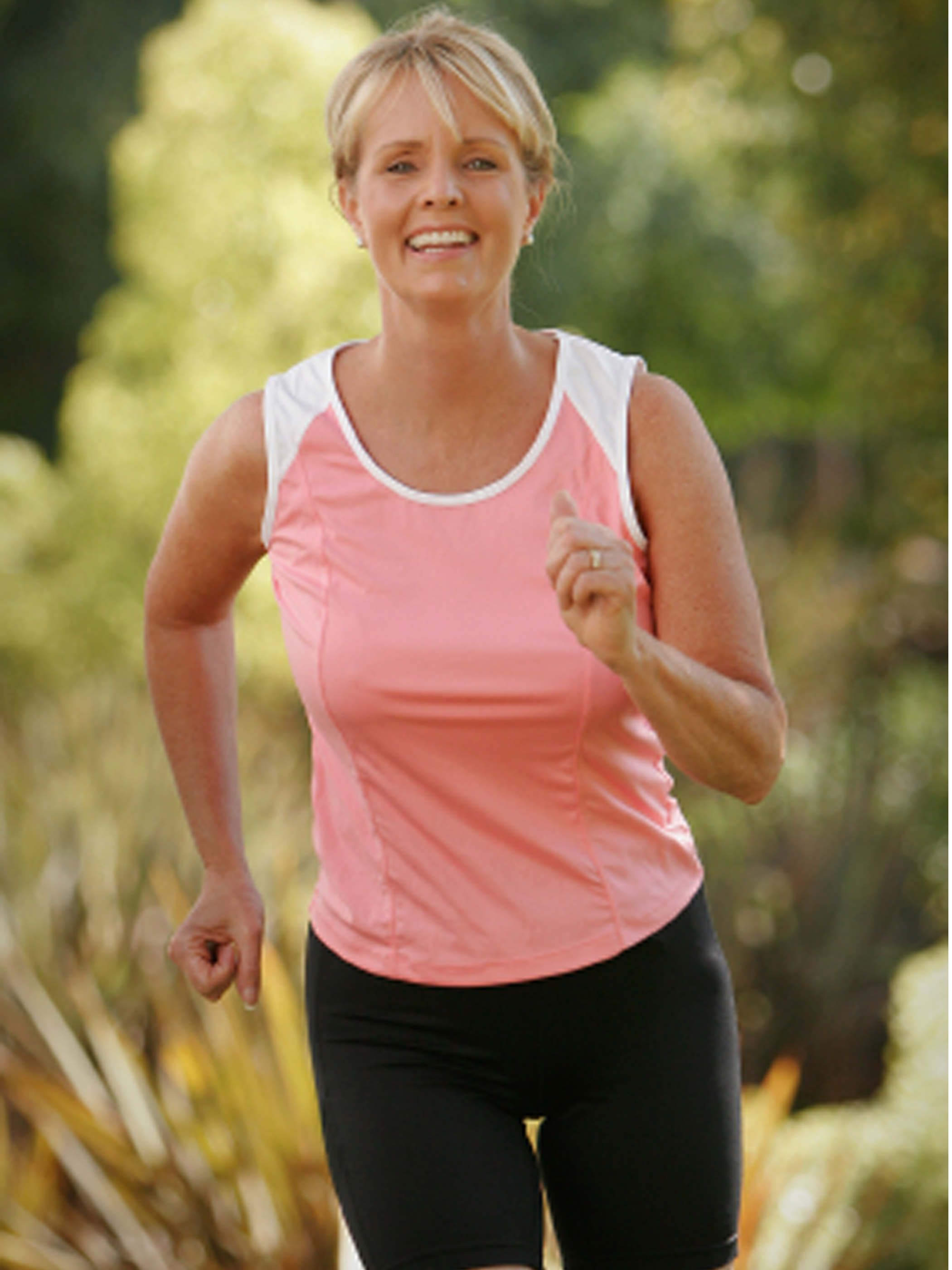 There are a host of compounds in the fruit of this plant which are CLAIMED to boost female hormonal health. They include:
Phytosterols: Beta-sitosterol, stigmasterol and campesterol are the main phytosterols.
Fatty acids: Lauric acid, oleic acid, palmitic acid and myristic acid are the main ones.
Saw Palmetto for women - the most common benefit attributed to Saw Palmetto is the inhibition of an enzyme called 5-alpha-reductase (which converts Testosterone - which doesn't do much of anything, to its ACTIVE form - Dihydrotestosterone (DHT). 
This is a VERY bad idea!
Why?
Many women, particularly during and after menopause, suffer a lack of Testosterone and DHT. 
Why would you want to block 5-alpha reductase, the enzyme that transforms Testosterone to DHT?
DHT gives you:
 - Exuberance
 - Endurance
 - Confidence
 - Healthy libido and sexual response
 - Heart and circulatory health
 - Muscle strength
 - Beautiful healthy skin  and strong bones
 - Cognitive prowess
Why would you throw all that away???
Symptoms of low DHT include:
- Low libido
- Poor sexual response
- Low energy
- Muscle weakness
- Cognitive decline
- Heart and circulatory disorders
- Lack of endurance
- Loss of zest for life, optimism, confidence
Is the above list what you want? Then take Saw Palmetto!
Since 5-alpha-reductase converts Testosterone into its ACTIVE form, you WANT that enzyme!

DHT production is CLAIMED to result in hair loss, low libido, poor sexual response and acne. By inhibiting 5-alpha-reductase, it is said that sufficient Testosterone can benefit female as well as male vitality and sexual health.
WRONG!!
Please see my new in-depth article, 'Testosterone and DHT'
Below, some research links:
quote: "Higher blood levels of sitosterol may be associated with increased risk for coronary events" 
http://www.eurekalert.org/pub_releases/2003-11/pn-hbl111003.php 
quote: The antifertility effect of beta-sitosterol was pronounced only at the high dose level, but there was a significant decrease in testicular weight and sperm concentrations after long-term treatment with the low dose of beta-sitosterol. 
http://www.medscape.com/medline/abstract/1809820 
'Healthy' Sterols May Pose Health Risk!
Date: July 16, 2008
Source: American Society for Biochemistry and Molecular Biology
Summary: Plant sterols have been touted as an effective way to lower cholesterol and reduce the risk of heart disease. However, a research study has uncovered that these compounds do have their own risks, as they can accumulate in heart valves and lead to stenosis.

https://www.sciencedaily.com/releases/2008/07/080714165856.htm
---
Saw Palmetto for Women:
A Traditional Remedy?
Saw Palmetto for women is said to have a long history of use by indigenous peoples.
There has been little research on Saw Palmetto for women. After some very deep searching, I have concluded there are MUCH better compounds for womens' health.
For example: Chrysin / USP Estriol, USP Progesterone, and Tongkat Ali extract.
---
Saw Palmetto for women DEACTIVATES the most BENEFICIAL form of Testosterone - Dihydrotestosterone (DHT).
Please see my article HERE for in-depth explanation.
What does DHT do for women? It is as important for women as it is for men!
You see, women need the ACTIVE form of Testosterone, too! What are the benefits of DHT? 
1 - It boosts energy, confidence and drive.
2 - Better skin, stronger bones, muscle strength.
3 - DHT is important for cognition, mood and optimism.
4 - DHT is essential for libido enhancement and sexual response.
5 - It is important for cardiovascular health.
---
Saw Palmetto for Women?
Below some Better Options
for You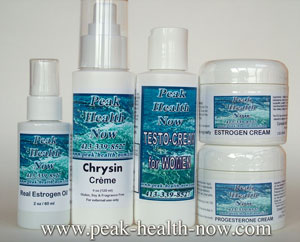 TOP PHOTO ABOVE: Womens' Deluxe Hormonal package
Superb Extracts to boost your vitality:
 Robuvit® Oak Wood Extract / Tongkat Ali 100:1 Extract:
All with NO excipients - just pure extract, very fine-ground powder from suppliers of impeccable integrity.
All products above have been extensively personally trialled by us
and have met our standards for excellence and effectiveness, as well as that of our customers!
---
Ellen Landauer is an expert with over 40 years in-depth study and experience of the safe and effective use of nutritional supplements, botanical extracts and detoxification methods.
She is Certified as an Advanced Practitioner of Structural Integration body therapy developed by Dr. Ida P. Rolf - also known as Rolfing. This hands-on therapy is the deepest, most comprehensive body alignment therapy. 
---
Ellen Landauer is also a  PUBLISHED AUTHOR!
---
To learn more about Ellen Landauer, see her detailed bio HERE

---
The Food and Drug Administration has not evaluated any of the statements on this website. Products offered on this website are not intended to diagnose, treat, cure, or prevent any disease. The information presented on this site is provided for informational purposes only; it is not meant to be a substitute for medical advice or diagnosis provided by your physician or other medical professional. If you have any health problem, please consult with a physician or health care provider before using any natural products. Peak Health Now and/or its product suppliers assume no liability for any injury, illness or adverse affects caused by the misuse and/or use of the information or products presented on this website.

© 2008 - 2022 ™Peak Health Now.com. All rights reserved. 
Throughout this website, statements are made pertaining to the properties and/or functions of food and/or nutritional products. These statements have not been evaluated by the FDA and these materials and products are not intended to diagnose, treat, cure or prevent any disease. For all health and medical questions, please consult with your doctor. By viewing this site, you are stating that you agree with this disclaimer.