The safest, most effective therapies for optimal health!
---
by Ellen Landauer
Chlorella: Best Green Super Food
Chlorella benefits surpass those of ALL other green super foods. A powerful detoxifier, higher in chlorophyll than any other green food, it is also a nutritional powerhouse.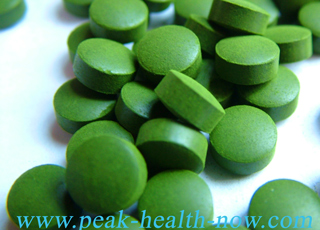 This super green food has more capacity than any other to bind mercury and other toxic metals in the gut.
Cautionary note: Most Chlorella is TOXIC!
Why..?
Many companies use cheap production methods. Heavy metals and other toxins are readily absorbed when this food is grown in poorly monitored water quality. Eating such a product brings more toxins into your body than are removed!
Japan Nuclear Radiation warning: While this super green food helps detoxify radioactive isotopes, you also want to know where your product is grown.
The Fukoshima nuclear plant disaster has released untold amounts of radiation in Japan, yet popular brands grown in Japan are claiming no contamination!
The company that provides the brand I carry immediately looked for another top-notch grower as far away from Japan as they could find. You can rest assured that I am very particular about Chlorella purity. After all, it is the same product that my family and I consume daily!
This concentrated green food is recommended for EVERYONE, not only patients with mercury toxicity issues, cancer and other health problems. Because we live in a toxic world, we ALL need to 'detox for life.'
NOTE: Each page below opens in a new window.


Information to Help You Choose the Most Excellent Quality
Health Benefits
Criteria for Finding the Best Brand!
Safety: My Customers' #1 Concern!
Health Benefits Facts and Research
Chlorella Benefits: Recipes for this Super Green Food


Product Reviews and Personal Experiences
Chlorella Side Effects: How to Avoid Them!
Customer Review and Discussion


Chlorella for Dogs!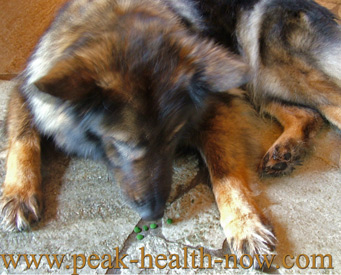 Best Green Superfood for Your Dog: a Great Addition to a Natural Diet!


Protocols
Protocol Guidelines
Chlorella Protocol Question
Herxheimer Reaction: Ways to Make Detox Easier
Chlorella Questions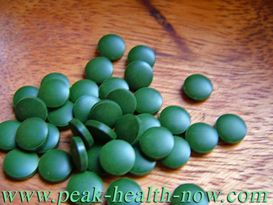 ---
Ellen Landauer is an expert with over 40 years in-depth study and experience of the safe and effective use of nutritional supplements, botanical extracts and detoxification methods.
She is Certified as an Advanced Practitioner of Structural Integration body therapy developed by Dr. Ida P. Rolf - also known as Rolfing. This hands-on therapy is the deepest, most comprehensive body alignment therapy. 
---
Ellen Landauer is also a NEWLY PUBLISHED AUTHOR!
---
To learn more about Ellen Landauer, see her detailed bio HERE

---
© 2008 - 2021 ™Peak Health Now.com. All rights reserved. 
Throughout this website, statements are made pertaining to the properties and/or functions of food and/or nutritional products. These statements have not been evaluated by the FDA and these materials and products are not intended to diagnose, treat, cure or prevent any disease. For all health and medical questions, please consult with your doctor. By viewing this site, you are stating that you agree with this disclaimer.