The safest, most effective therapies for optimal health!

---
by Ellen Landauer
Fibrotic Detox Protocols
Fibrotic detox protocols support our body's natural process of breaking down and eliminating dead, dying and diseased tissues.
Autophagy is another name for that process. Enhanced autophagy, in my personal experience, brings increased energy, body functioning and clarity.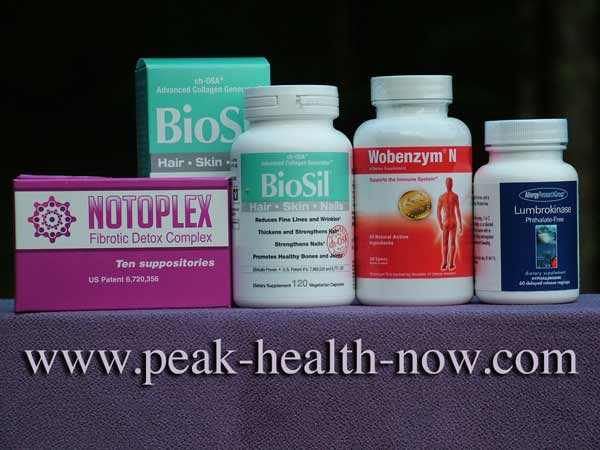 Part of maintaining our youthfulness and vitality as we grow older is - cleaning out those old cells to make way for new ones.

---
Fibrotic Detox Protocols:
Supports Breakdown of Biofilms
Fibrotic detox protocols support your body in breaking down biofilms!
Biofilms are colonies of pathogens attached to various body tissues, and the highly impenetrable glue-like plaque under which they hide. The pathogens are protected from all manner of measures we might take to flush them out - drugs, herbs and so on just pass over them while they wreak havoc damaging and consuming the body tissues they cling to.
A fibrotic detox protocol is an effective way to disintegrate biofilms and cleanse harmful pathogens out of our bodies.
---
Fibrotic Detox Protocols
Support Autophagy
A fibrotic detox protocol is a really good idea for maintaining health and youthfulness.
Our cells have a lifespan - longer or shorter depending on type. So the breaking down process is a normal and necessary part of our physiological functioning. 
As well, various influences in our outer environment can cause cell disease and death. These cells becoma a burden to our bodies because in a diseased or dying state, they secrete toxins into our systems. 
The toxins can be those from external sources that have been stored in the cells that are now disintegrating. Or simply toxins from the tissue of the cells themselves.
Breaking down and eliminating those dead and dying cells in the most efficient and timely manner contributes to our vitality by lifting a burden off our bodies.
---
Fibrotic Detox Protocol Products
Below are the best out of many fibrotic detox protocol products I personally tested for their ease of use and effectiveness. Each one plays a somewhat different role, and all combined are a comprehensive way to lift the body burden and make all healing easier.

You can purchase these products individually or as a package.
NOTE: I have also included a top-of-the-line Silica product - BioSil - which complements the other excellent products by supporting the strength of the body's collagen matrix.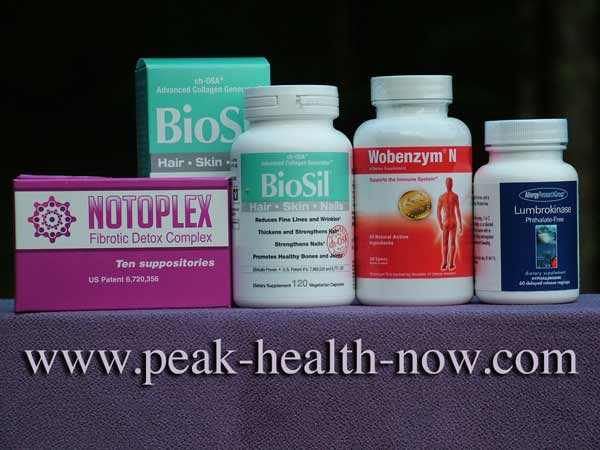 ---
Fibrotic Detox Protocols
Products Available Individually
Lumbrokinase Proteolytic Enzymes   $93.89
32 mg (600,000 IU) 60 caps
Lumbrokinase consists of a group of proteolytic enzymes, and is derived from the earthworm Lumbricus rubellus . Lumbrokinase has been extensively studied in Asia, and is recognized by the Ministry of Public Health in China. In acid-resistant, phthalate-free vegetarian capsules.

Supplement Facts
Serving Size: 1 or 2 Capsules
Servings Per Container: 30 - 60
Amount Per Serving
Lumbrokinase (600,000 IU) 32 mg
Other Ingredients:
Rice dextrin, medium chain tricglycerides, hydroxypropyl methylcellulose, water, gellan gum
---
Award-winning BioSil Hair Skin Nails, with clinically studied ch-OSA®, is specifically formulated to help nourish your body's 3 'beauty proteins' - collagen, keratin and elastin and restore them to more youthful levels.
BioSil   $69.95
Serving Size:
1 Vegetable Capsule
Servings Per Container:  120
Amount Per Serving
% Daily Value
Choline (as ch-OSA®)   100 mg  18%
Silicon (as Choline-Stabilized Orthosilicic Acid) (ch-OSA®)  5 mg
Other Ingredients:
Microcrystalline Cellulose, Purified Water, Capsule Shell consists of Hydroxypropyl MethylCellulose.
Since collagen, keratin and elastin are found throughout the body, this specially made silica can benefit your whole body.

(With age, collagen, keratin and elastin decline).
Collagen "plumps out" skin, helping remove wrinkles and preventing them from forming.* In addition, collagen is essential for strong, healthy bones and joints.
Keratin is the protein that's packed into your hair shaft. It helps give your hair thickness, body, strength, and elasticity.* Plus, keratin helps give your nails strength.
Elastin helps give your skin its ability to stretch and "bounce back" preventing fine lines and wrinkles.
---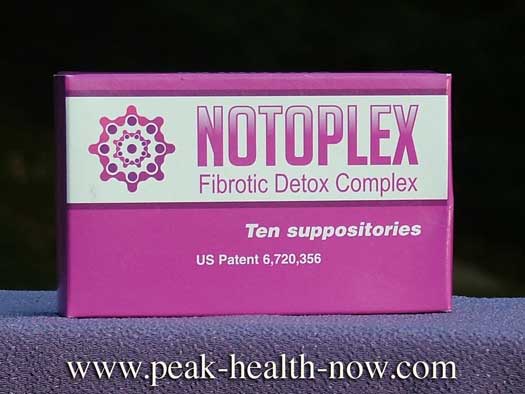 Notoplex Fibrotic Tissue Detox for anti-aging, rejuvenation, autophagy and mineral deficiencies.

NOTOPLEX SUPPOSITORIES INGREDIENTS: 
Proprietary blend of serrapeptase, USP potassium iodide, methylselenocysteine and USP grade magnesium di-potassium EDTA in a base of organic cocoa butter.
---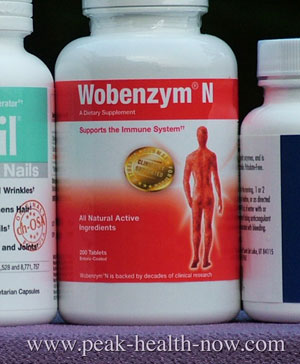 Wobenzym®-N 200 tabs
Wobenzym®-N is the authentic German formula of systemic enzymes. This well-researched enzyme preparation is designed to promote healthy joints and muscles, as well as supporting systemic functioning that promotes healthy aging.
---
Ellen Landauer is an expert with over 40 years in-depth study and experience of the safe and effective use of nutritional supplements, botanical extracts and detoxification methods.
She is Certified as an Advanced Practitioner of Structural Integration body therapy developed by Dr. Ida P. Rolf - also known as Rolfing. This hands-on therapy is the deepest, most comprehensive body alignment therapy. 
---
Ellen Landauer is also a NEWLY PUBLISHED AUTHOR!
---
To learn more about Ellen Landauer, see her detailed bio HERE

---
The Food and Drug Administration has not evaluated any of the statements on this website. Products offered on this website are not intended to diagnose, treat, cure, or prevent any disease. The information presented on this site is provided for informational purposes only; it is not meant to be a substitute for medical advice or diagnosis provided by your physician or other medical professional. If you have any health problem, please consult with a physician or health care provider before using any natural products. Peak Health Now and/or its product suppliers assume no liability for any injury, illness or adverse affects caused by the misuse and/or use of the information or products presented on this website.

© 2008 - 2022 ™Peak Health Now.com. All rights reserved. 
Throughout this website, statements are made pertaining to the properties and/or functions of food and/or nutritional products. These statements have not been evaluated by the FDA and these materials and products are not intended to diagnose, treat, cure or prevent any disease. For all health and medical questions, please consult with your doctor. By viewing this site, you are stating that you agree with this disclaimer.