Disclaimer: Please scroll to bottom of page for disclaimer.
---
Mucuna Pruriens Recipes
Optimal Anabolic, Libido, Testosterone Boost Benefits
Mucuna Pruriens recipes help you take more advantage of the health benefits of this unique legume.
Did you know that Mucuna Pruriens beans contain 40 mg of L-Dopa per 1000 mg of seed? Improved mood, libido, sexual performance and muscle mass are just a few of the documented benefits of consistent use.
NOTE: Make sure you get organic, non-irradiated powder make from the beans only. The most potent powder is the only one good enough for your Mucuna Pruriens recipes.
---
The Simplest Mucuna Pruriens Recipe
Just mix Mucuna Pruriens powder into warm or hot water and drink. A little stevia extract powder (Kal brand is the best-tasting) will make it taste a bit like chocolate.
Start with only 1/4 teaspoon and increase gradually to up to 1 1/2 teaspoon - to make sure this new food agrees with you.
~~~~~~~~~~~~~~~~~~~~~~~~~~~~~~~~~~~~~~~~~~
Good-Tasting Mucuna Pruriens Recipes for Body Building

A Simple Mucuna Pruriens Recipe for Natural Muscle Building and Improved Athletic Performance: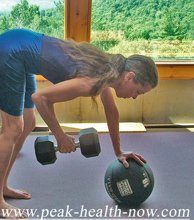 Yes, I'm a girl, but I like to pump some iron and have an interest in building muscle.
Do you know that Mucuna Pruriens recipes can have anabolic benefits for men and women?
This easy blender drink tastes good, works fast and is great before and after your workout.
I call it 'Macuna Kahuna Anabolic Booster':
NOTE: Take this mix on an empty stomach 30 minutes before your workout, and again 30 minutes after for best results. If you only take one dose, take it before working out.

INGREDIENTS:
8 oz cold water
1 - 2 Tablespoons raw honey
1 1/2 teaspoons Montiff Super Sports amino acid formula (new window)
1/2 - 1 1/2 teaspoons organic Mucuna Pruriens powder
Add to blender and mix thoroughly on LOW speed for 20 seconds, fast speed for 10 seconds. Pour and drink immediately:

NOTE: For a recipe that will give you even more, add 1/4 - 1/2 scoop of Lipo-Health EDTA while blending your drink at low speed. This fabulous supplement carries herbal compounds into your cells more effectively, making their action even MORE potent!
Take it from me; I've experimented with this - it really makes a difference!
---
More Mucuna Pruriens Recipes With Phospholipid Exchange as an Enhancer
A flash of inspiration brought this Mucuna Pruriens recipe into being. (This one is beneficial for body-building also, though adding the Super Sports is ideal).
If I have time to also make fresh ginger tea, I also use the recipe below with added Super Sports Amino Acids and 2 tablespoons organic apple juice concentrate or raw honey, before weight training or running in the morning.
Important! Start SLOW with only 1/4 teaspoon Mucuna and 1/8 teaspoon Phospholipid Exchange and increase the dose only by 1/8 - 1/4 teaspoon every few days.
Maximum amount of Mucuna powder - 2 teaspoons.
Maximum amount of Phospholipid Exchange - 3/4 teaspoon.
'Deluxe Mucuna Kahuna Anabolic Booster':
6 oz cold water
OPTIONAL: 1/2 cup fresh Ginger tea (heat 1/2 cup water to just below boiling, turn off heat, mix in peeled, grated fresh ginger. Steep 3 - 6 min. and strain)
1 - 2 Tablespoons raw honey
1 1/2 teaspoons Montiff Super Sports amino acid formula
1 rounded teaspoon Mucuna Pruriens powder
1/4 - 1/2 scoop Lipo-Health
Instructions: Simmer 1/2 cup water; turn off heat before water boils and grate in fresh ginger to taste. Let steep for 3 - 4 minutes.  

NOTE: If not using ginger (takes less time) just mix Mucuna and stevia with a bit of cool water and pour an oz or two of hot (not boiling) water in to steep for a minute or so.
Put 4 oz cold water in blender. Add Mucuna Pruriens and Ginger tea. Mix in Montiff Super Sports, honey. Add Phospholipid Exchange through top of blender cover while blending at low speed. Close top of blender cover and blend at high speed for 20 seconds. Pour and enjoy!
---
Mucuna Pruriens Recipes
for Mood Enhancement
The recipe below (without Super Sports) is wonderful for a notably relaxing, mood-enhancing drink in the evening.
I was reading about Lipo-Health EDTA being a great product to get other compounds INTO the cells of the body. (You may not realize this, but NOT every herb, food or nutrient gets into the cells. In the case of a toxic compound, the protective cell wall is a good thing. It keeps toxins out of the interior of the cells. But it can increase benefits to get therapeutic nutrients THROUGH the cell membrane and into the cell).
I thought, 'What if I add some Phospholipid Exchange to my Mucuna drink? Would it enhance the subtle effects I feel, and the perceived benefits?'
The resulting experience (story coming soon) proved my hypothesis to be true.
Here is my 'Mucuna Pruriens Recipe for Mood Enhancement':
NOTE: For a first dose, be VERY conservative; after a week or so, you can try a stronger brew.
1 cup water
Ginger: fresh peeled root grated - a small or large amount according to your taste
1/4 to 1/2 teaspoon Mucuna bean powder
1 - 3 teaspoons raw honey (I no longer recommend stevia extract as it is an addictive excitotoxin (like msg)
1/8 teaspoon Phospholipid Exchange

Instructions: bring 2/3 of the cup of water to a low simmer then immediately turn off heat. Grate peeled Ginger root directly into the hot water with a fine grater.
Let the tea steep, then strain and add remaining water to cool it so it is quite warm, almost hot. Add the honey, Mucuna Pruriens powder and Phospholipid Exchange and stir quite thoroughly. Drink immediately.
My Personal Mucuna Recipe for Evening Relaxation: These are the amounts I presently use for best effect. YOU should work up gradually!
Remember - each individual can have a different response to the same stimulus. If you find larger amounts too stimulating, lower the dose to provide a subtle glow rather than being TOO enlivening!
NOTE: Do NOT use the quantities shown below until you have a good feel for how your body responds to smaller amounts!
A few oz cold water to make tea very warm rather than hot.
1 rounded teaspoon Mucuna Pruriens powder
1/4 - 1/2 scoop Lipo-Health EDTA
2 - 3 teaspoons raw honey 
NOTE: Lipo-Health is sensitive to heat, so let tea cool or add a little cold water so tea is cool enough to keep your finger immersed. THEN add and stir thoroughly for best taste and results. 

Important Update: Mucuna Pruriens is No Longer My Top Pick for Dopamine Optimization!
NOTE: Regretfully, it has been two years since I have been able to obtain a Mucuna Pruriens powder as excellent as that which inspired this article.
I personally trialled product from several of the top companies, giving each a good few months worth of use. Sadly, none measured up.
Because I unequivocally refuse to have any product up on my site that does not meet my standards of excellence, Mucuna Pruriens powder is no longer among the products I would recommend to you.
HOWEVER - take heart - there are some very effective ways to optimize Dopamine!
Precursor Optimizes Dopamine More Reliably than Mucuna Pruriens!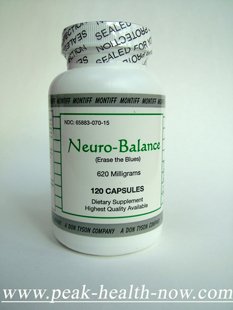 PHOTO ABOVE: Montiff Neuro-Balance
Much More Efficient, Effective, Reliable Way to Increase Dopamine: No Need to Fuss With Mucuna Pruriens Recipes!
© 2008 - 2018 ™Peak Health Now.com. All rights reserved. 
Disclaimer: Throughout this entire website, statements are madepertaining to the properties and/or functions of food and/or nutritional products. These statements have not been evaluated by the FDA and these materials and products are not intended to diagnose, treat, cure or prevent any disease.
Any and all articles, answers and comments on this site are for general information, and are not intended to be a substitute for your informed professional medical or other professional advice. 

You are responsible for the results or consequences of your choices based on general information presented here. Information is used at your own risk. 

The owner expressly disclaims liability for any product, manufacturer, distributor, service, or service provider or any opinion expressed in answers or comments. For all health and medical questions, please consult with your doctor. By viewing this site, you are stating that you agree with this disclaimer.