The safest, most effective therapies for optimal health!
---
by Ellen Landauer
Endosterol Customer Question:
"Endosterol and Detoxamin: How to compare them?  Where to find ingredients of Detoxamin..?"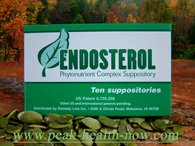 Answer: Thank you for your question.
Endosterol and Detoxamin are two very different formulas with only one thing in common in that they both contain EDTA. However, the minerals the EDTA is attached to are different in each formula. The Detoxamin formula has Calcium Di-Sodium EDTA, and Endosterol has Magnesium Di-Potassium EDTA.
The Magnesium Di-Potassium EDTA in Endosterol is by far the better choice. Prostate issues commonly involve calcifications (calcium deposits that don't belong in the prostate. Detoxamin Calcium Di-Sodium EDTA cannot chelate calcifications because calcium cannot chelate calcium.
ANY amount of Magnesium Di-Potassium EDTA is superior to Calcium Di-Sodium EDTA. Note that Magnesium Di-Potassium EDTA is a custom made compound - you cannot even find it sold by any lab that I know of.
**For those wanting a larger dose of Magnesium Di-Potassium EDTA, the patented Medicardium product made by the same company has 365 mg EDTA.**
The EDTA in Endosterol enhances the action of a related series of herbal compounds. Saw Palmetto and pumpkin seed extracts, plant phytosterols, Ellagic acid and Gingko Biloba combine for a synergistic effect to support male and female hormonal balance. You may not know this, but EDTA increases nitric oxide. Both cardiovascular health and sexual response benefit from nitric oxide!
Detoxamin ingredients: Cocoa butter, EDTA in potencies from 365 mg to 1500 mg, methocell - an inert polymer based stabilizer.
Endosterol ingredients: 250 mg Phytosterol blend (beta sitosterol, sitostanol, campesterol, campestanol), 150 mg Saw Palmetto extract, 100 mg Pumpkin Seed extract, 100 mg Quercetin, 100 mg Dandelion extract, 100 mg Lecithin, 50 mg Magnesium Di-Potassium EDTA, 20 mg Ellagic acid (from raspberry leaf),Gingko Biloba 20 mg.

---
Endosterol Customer Question: Prostate Issues
Another Endosterol Customer Question by the same person: Hi Ellen, For prostate cancer which of your products are usually recommended? I understand you know your products and your answer is only based on products specifications.
Thank you again for your input.
Answer: Yes, to reiterate what you said, I am not a medical doctor and cannot make recommendations for any medical condition.
Also, as you must know, the more solid the foundation of healthy lifestyle, the more it supports any specific, targeted protocol you add on top of it.
---
Endosterol is a Rich Source of Phytonutrients Supportive of Prostate Health
Endosterol is most specific for prostate and hormonal support.
Did you know that it is not testosterone that causes problems..?
It is the action of deleterious enzymes like 5-Alpha-Reductase that transform testosterone into estrogenic compounds that are not good for men (and for that matter, women).
The irony is that a man endowed with a healthy abundance of Testosterone is more at risk from those bad compounds that alter Testosterone and turn it into a liability.
Testosterone itself is good - confers youthful male vigor and has cardio-protective benefits as well!
Male clients of mine who use the Endosterol report that they feel better from it. I use it myself regularly.
Toxic metals in the body interfere with immune response and every other vital function of your body. Therefore, EDTA chelation is a good idea in many situations.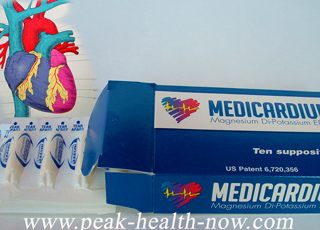 Medicardium: Patented Magnesium Di-Potassium EDTA

Endosterol Articles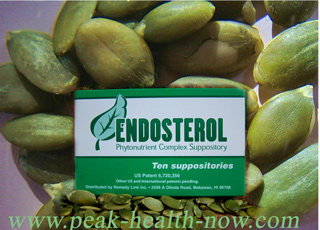 Buy Endosterol: FREE Shipping in Continental US / Save $20.00 per Box on Larger Orders / Exceptional Bulk Pricing!





---
Ellen Landauer is an expert with over 40 years in-depth study and experience of the safe and effective use of nutritional supplements, botanical extracts and detoxification methods.
She is Certified as an Advanced Practitioner of Structural Integration body therapy developed by Dr. Ida P. Rolf - also known as Rolfing. This hands-on therapy is the deepest, most comprehensive body alignment therapy. 
To learn more about Ellen Landauer, see her detailed bio HERE
---
© 2008 - 2018 ™Peak Health Now.com. All rights reserved. 
Throughout this website, statements are made pertaining to the properties and/or functions of food and/or nutritional products. These statements have not been evaluated by the FDA and these materials and products are not intended to diagnose, treat, cure or prevent any disease. For all health and medical questions, please consult with your doctor. By viewing this site, you are stating that you agree with this disclaimer.