Hand-Picked
Formulas
Just for You
FIND YOUR PRODUCTS:
Convenient listings for INFO and PURCHASE.
---
ORDER BY PHONE


413-339-8527
IMPORTANT NOTE: This line is for orders ONLY! Please determine product selection before calling.
Please use CONTACT FORM for any questions you may have about the products.
____________
We do NOT return international calls.
Please use contact form for faster service.
ORDERS ONLY
No solicitations, PLEASE!
---
Glytamins
Proper bile flow normalizes intestinal pH, deters parasites, candida yeast and pathogens.
Improves digestion, too.
Xeneplex is a concentrated organic coffee suppository.
You get added benefits from the Magnesium Di-Potassium EDTA and Glutathione in this carefully crafted formula!
---
Montiff Liver Protec
Increase Glutathione, detoxify, and reduce free radical damage!
---
The BEST Enema Coffee!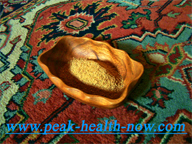 Profoundly relaxing, deeply therapeutic... For a Peak Coffee Enema experience, get this fabulous Gold Roast Coffee made expressly for enema use.

---